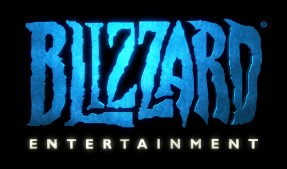 Last week we heard that Blizzard was laying off 600 employees. It doesn't look like Diablo III will be affected as it is soon probably in late stages of development by now. What a nice move by Blizzard: "Thanks for helping us create this game, now scram!" Blizzard (officially) has this to say:
"Constant evaluation of teams and processes is necessary for the long-term health of any business. Over the last several years, we've grown our organization tremendously and made large investments in our infrastructure in order to better serve our global community. However, as Blizzard and the industry have evolved we've also had to make some difficult decisions in order to address the changing needs of our company," said Mike Morhaime, CEO and cofounder of Blizzard Entertainment. "Knowing that, it still does not make letting go of some of our team members any easier. We're grateful to have had the opportunity to work with the people impacted by today's announcement, we're proud of the contributions they made here at Blizzard, and we wish them well as they move forward."
Blah, blah, blah, same corporate talk we hear all of them say.
Seems like a coincidence that now ActivisionBlizzard bumps up Dennis Durkin to full-time CFO. They had this to say:
Durkin assumes the position from Thomas Tippl, who has been serving in the Chief Financial Officer position on an interim basis since his promotion to Chief Operating Officer in 2010.  As the company's Chief Operating Officer, Tippl will continue to oversee Activision Publishing's and Blizzard Entertainment's operational activities as well as the company's Strategic Planning, Global Sales and Supply Chain, IT, Legal and Human Resources departments.
"We are very pleased to welcome Dennis to Activision Blizzard's senior management team," stated Bobby Kotick.  "Dennis joins us with more than 15 years of multinational experience in finance and operational management and brings a wealth of knowledge and expertise as we continue to build our business around the world.  Dennis shares our philosophy of shareholder value creation and in his new position will be able to build on our strong financial and operational foundation."
Before joining Microsoft, Durkin was a financial analyst at Alex. Brown and Company. He holds an MBA from Harvard University and a bachelor's degree in Government from Dartmouth College.
I found it humorous that they mention where he went to school in its own paragraph. I forgot that the college you go to says what kind of person you are… Or makes you more intelligent somehow? Perhaps those 99%ers got something to complain about after all.
What do you think? With some hot games on there way out (Diablo III & Blizzard DOTA), why do you think they layed off 600 employees? To pay an educated CFO? To get more returns for the shareholders? To dominate the world?
Blizzard Lays Off 600 Employees; Hires New CFO to Replace Them?

,