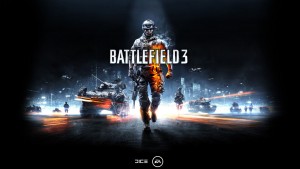 EA announced the details on three more Battlefield 3 expansion packs! Battlefield 3: Back to Karkand is already available for $14.99 or 1200 Microsoft points and features four new maps: Strike at Karkand, Gulf of Oman, Wake Island and Sharqi Peninsula.
Without further adue, here is what EA has to say about the new expansions:
Battlefield 3:Close Quarters — In Battlefield 3:Close Quarters, players are dropped into a frantic, infantry-only theatre of war. Frostbite 2 high definition destruction makes the environment come alive as everything from furniture to plaster gets shot to pieces. Players will feel the intensity of the world exploding around them as rubble and broken pieces pile up on the floor, while tight level design and vertical gameplay create a highly competitive environment. Battlefield 3:Close Quarters also introduces new weapons, assignments and unique dog tags to bring back to the base game.
Battlefield 3:Armored Kill — Following the tight infantry gameplay of Battlefield 3:Close Quarters, DICE will release Battlefield 3:Armored Kill that ups the ante for vehicular mayhem as only Battlefield can do. Featuring new driveable tanks, ATVs, mobile artillery and more, Battlefield 3:Armored Kill also delivers huge battlefields for an all-out vehicle assault, including the biggest map in Battlefield history.
Battlefield 3:End Game — The fourth expansion pack will ship in the winter but details remain tightly guarded.
And there you have it.
You can expect Close Quarters in June, Armored Kill in fall, and End Game in the winter.
EA Announces Three Expansion Packs for Battlefield 3

,