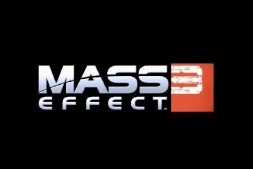 Well, we kind of already knew that Mass Effect 3 was awesome, but this proves it! EA officially announced that it was a critical and commercial success. Here's what they had to say about it:
Over 3.5 million units of the award-winning game have already shipped worldwide in its first week of release, making Mass Effect 3the first pop culture event and the biggest entertainment launch of 2012.
"We have been truly humbled by the amazing response from fans and critics for Mass Effect 3," said Dr. Ray Muzyka, Co-Founder of BioWare and General Manager of EA's BioWare Label. "The game is a gripping, engaging experience where the decisions and choices you make will truly stay with you for the months and years ahead. We are all incredibly proud of Casey Hudson and the teams in Edmonton and Montreal for delivering the best game BioWare has ever made."
Mass Effect 3 was released earlier this week to incredible hype amidst high expectations. Critics around the world have heaped praise on the game, awarding it with over 30 perfect scores from a wide variety of outlets including MSNBC, USA Today, Game Informer, G4TV, the New York Daily News, Eurogamer (UK), The Guardian, PlayStation: The Official Magazine (UK), Official Xbox Magazine (UK) and more. The game has been lauded for delivering both the satisfying experience longtime fans have been yearning for while also being the best entry point to the series for players new to the franchise. GameSpot, who awarded Mass Effect 3 with one of the many Editors' Choice awards the game has received, declared "whether you possess a storied history with the series or come in with a clean slate, Mass Effect 3 expertly entangles you in its universe and inspires you to care about its future."
Awesome! But what does that mean for the Mass Effect series?
As mentioned in our review, this will be the last game in the series. However, due to the incredible success of Mass Effect 3, Bioware will probably release another game in the same universe. There has been too much critical acclaim for Bioware to just put this on to bed. What that new game is, I have no idea, but it will probably follow Mass Effect 3 or come before Mass Effect 1. Keep your fingers crossed!
EA: Mass Effect 3 is a Success!

,